Bespoke Font & Tap Handle Branding
Beers / Ciders / Spirits / Soft Drinks.
Bespoke Font, Tower & Tap Handle Branding.
---
We're the number 1 independent manufacturer of font branding and front-of-bar decoration for drinks, fonts and tap handles.
Whether you have an existing bar font or beer tap handle or you're designing something new and need a branding solution - we'll help you transform the bar scene.
Unique Beer Tower & Tap Handle Mouldings.
---
Are you looking to create something unique?
We're masters in the art of illuminated mouldings. Investment in our moulding technology means we can produce the shape and finish you're after for your fonts, towers and columns.

For Designers, Breweries, Distilleries & Dispense Manufacturers.
---
We manufacture branded products to be used with existing drinks dispensers. We also work with designers and drinks dispense manufacturers to brand new and bespoke drinks dispensers.
Advice and guidance starts at the enquiry stage. We liaise with your designers to make sure that your designs and CAD drawings are perfect for manufacture.
This support continues right through to the point when your ideas become reality.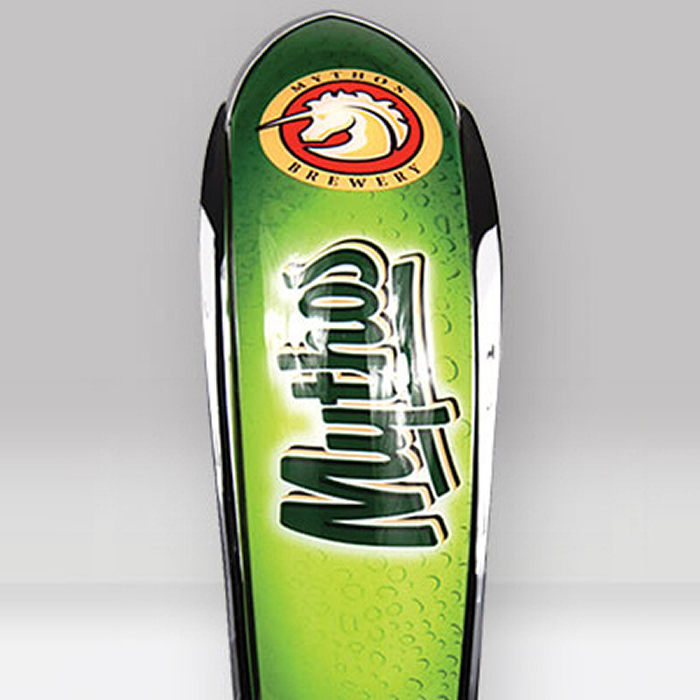 Our Bespoke Branding Processes Include:
---
A range of print methods: Screen, Litho, Digital, Pad - to print on nearly any substrate
Embossing of printed aluminium
Branded panels with LED lighting packs
Clear polyurethane doming for 3D effects
Reverse printing for added durability
Skinning and wrapping for versatility
Unique double vacuum forming to create 3D imagery and lettering on a curved surface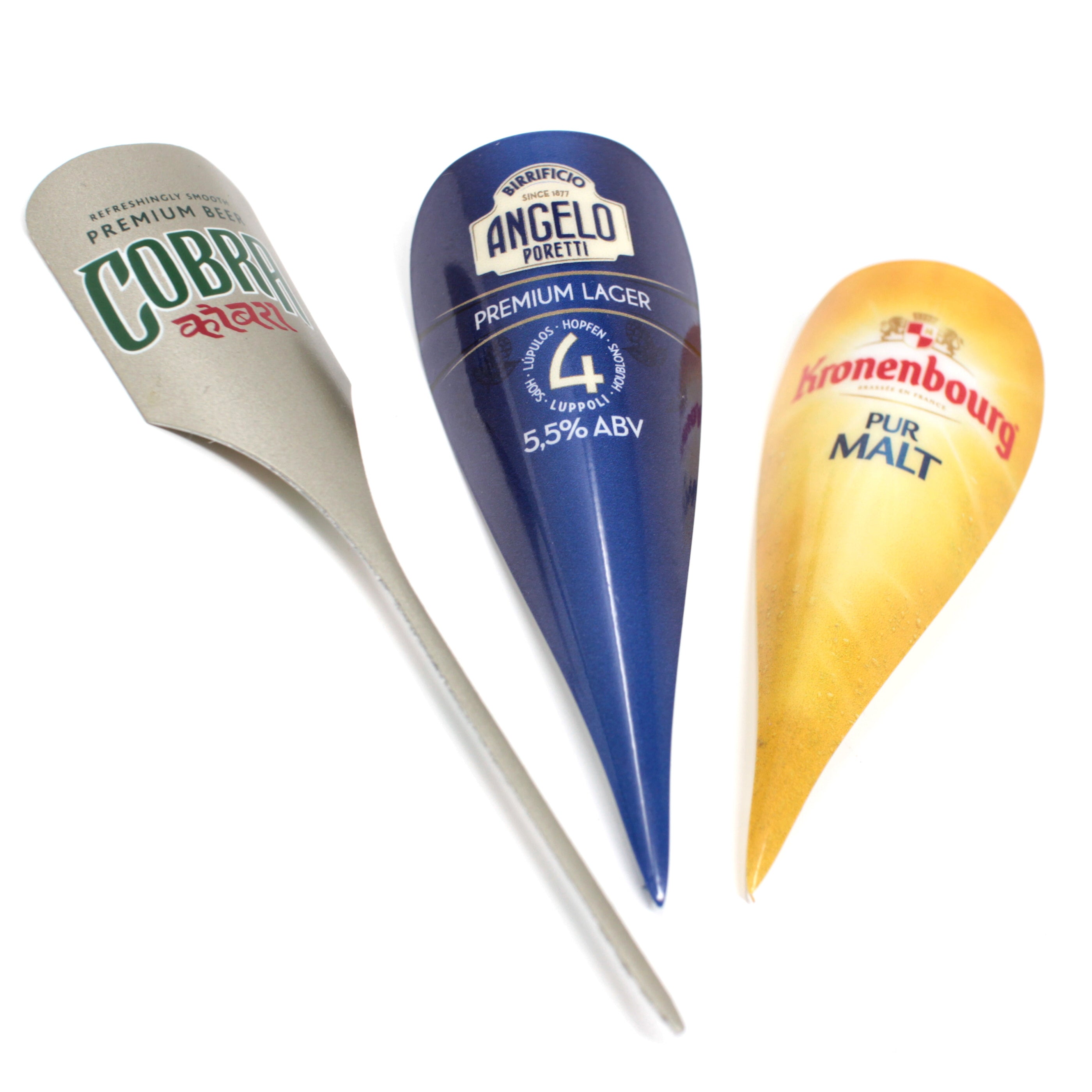 Beer Tap Handle
Branding
---
Maximise your front of bar branding by making your tap handles really stand out.
Our reverse printing process produces a high-quality and hard-wearing finish that's perfect for this application.
We'll help you add the finishing touch and decorate your tap handles in the best possible way.
Metal


Font Branding
---
Make your product shine with our metal castings and metal finishes.
We offer different coloured painted, plated or anodised finishes to create the look you're after.
And we can produce hard-wearing protective metal castings for coverings, over-mounts and cowlings.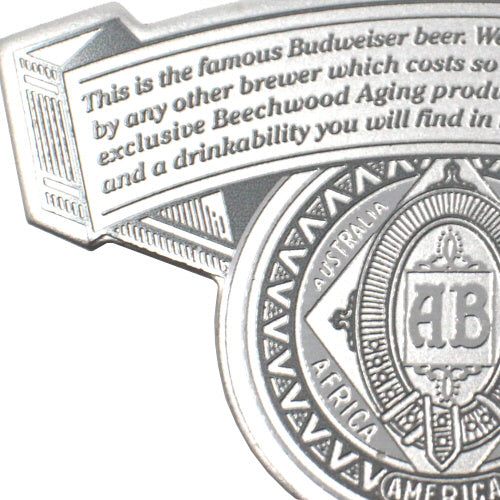 Etched-Metal


Badges
---
There's something about etched metal that gives a finish like no other.
If you have a concept in mind, we can produce etched metal badges to add an exceptional level of detail.
So, for a UK-manufactured and finished product that reflects the quality of your brand, look no further!
Get In Touch
---
Got an idea? Would you like to create your own bespoke branding?
With such a wide range of processes and materials on offer, we'll deliver the branded product you're after.
Please call us on +44 (0) 121 523 8437 or enquire below.
Quick Enquiry